Home
>
Company Video
> Auto Printed Label Cutting Machine Hot Knife with Infrared Sensor
Product Catalogue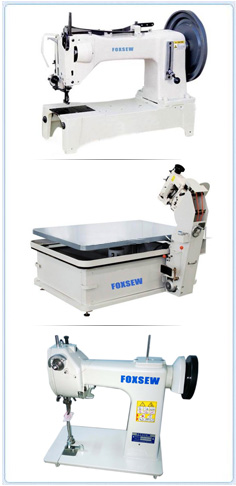 Auto Printed Label Cutting Machine Hot Knife with Infrared Sensor

http://youtu.be/ghlZe_hEjB0
Video Introduction:

FOXSEW Automatic Label Cutter (Hot Knife with Sensor) can cut label tapes automatically and neatly.

Application: Care Label, Cloth Label, woven label, printed label, ribbon tape, bag band, trademark label etc...

Working Video 1: www.foxsew.com/company-video/hot-knife-tape-cutter-with-sensor-129.html
Working Video 2: www.foxsew.com/company-video/automatic-label-cutter-hot-knife-with-sensor-458.html

Special features: High speed: It can cut 100~120 cut per minute. (50mm long)
Accuracy: Cut-length is accurate cutting to a stepping motor
Cutting type: Melting & cutting by hot knife, label is cut neatly without fraying and installed with anti-static electricity device.
Automatic operation: It works automatically only by setting length and quantity
Automatic stopper: It stops automatically if materials run out during operation.
Memory: Set-length, set-q'ty & set-speed are not erased even if power off & on.

Applications: Woven Label, Printed Label, Ribbon Tape, Bag Bands, Trademark Label, Elastic Bands, etc...