Home
>
Company Video
> Bed Cover Edge Cutting and Tape Binding Machine with Auto-Tractor Machine
Product Catalogue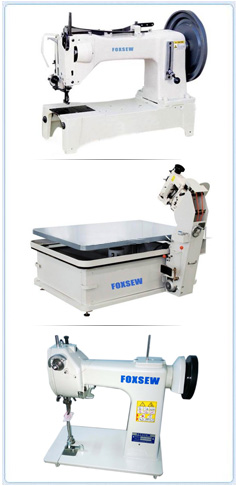 Bed Cover Edge Cutting and Tape Binding Machine with Auto-Tractor Machine

https://youtu.be/fmRwrmf4RqM
Video Introduction:

FOXSEW Mattress and Bed Cover Tape Binding and Cutting Machine

Working Video-1: www.foxsew.com/company-video/sewing-machine-for-mattress-tape-binding-bed-cover-binding-148.html

Working Video-2: www.foxsew.com/company-video/automatic-cutting-and-tape-binding-machine-for-cushions-and-beddings-1105.html

Working Video-3: www.foxsew.com/company-video/mattress-and-bed-cover-binding-and-cutting-machine-288.html

Working Video-4: www.foxsew.com/company-video/automatic-edge-cutting-and-tape-binding-sewing-machine-1106.html

Features: This machine adopts large vertical rotating hooks for thread loop catching and sliding lever for thread up taking, time belt driving, compound feed by needle, presser foot and feed dog. The presser can be moved and adjusted to meet different sewing requests. It is also equipped with a safety clutch to prevent the machine from damage by over-duty operation. So it is especially available in stitching sofa, car seats, automotive interior trim, car Upholstery, seat belts, safety air bags and other decoration in Car. It can also be sued to sew tent parachutes large tools. With Tape Binders, this machine can be used for Mattress tape binding, bedding cover binding, seat cover binding, etc....