Product Catalogue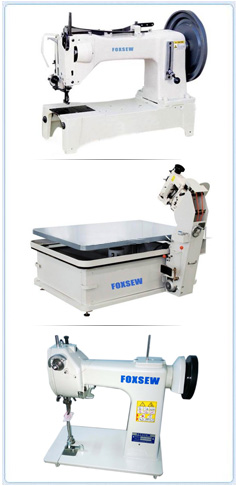 Four Needle Six Thread Feed off the Arm Flatseamer Machine

http://youtu.be/fzqBeFqJsho
Video Introduction:

FOXSEW Direct Drive 4 Needle 6 Thread Feed-off-the-arm flat Seaming Machine

This machine is used on knitting sewing, the four needle and six Thread machine can perform a high tension and very

smooth side seam, The cylinder bed and working foot can be easily go through the side seam and folding side. The

different model are equipped with single cutter or double cutter can finish different stitch and used on different material.

This machine can be equipped a small servo motor for special request.