FOXSEW Automatic Front Placket Button Sewing Indexer, Automatic Button Sewing Indexer,
Automatic Feeding Button Sewing Machine with Autoamtic Stacker for finished Shirts Button Attaching Sewing Process
Automatic Shirts Front Placket Button Attaching Sewing Machine Indexer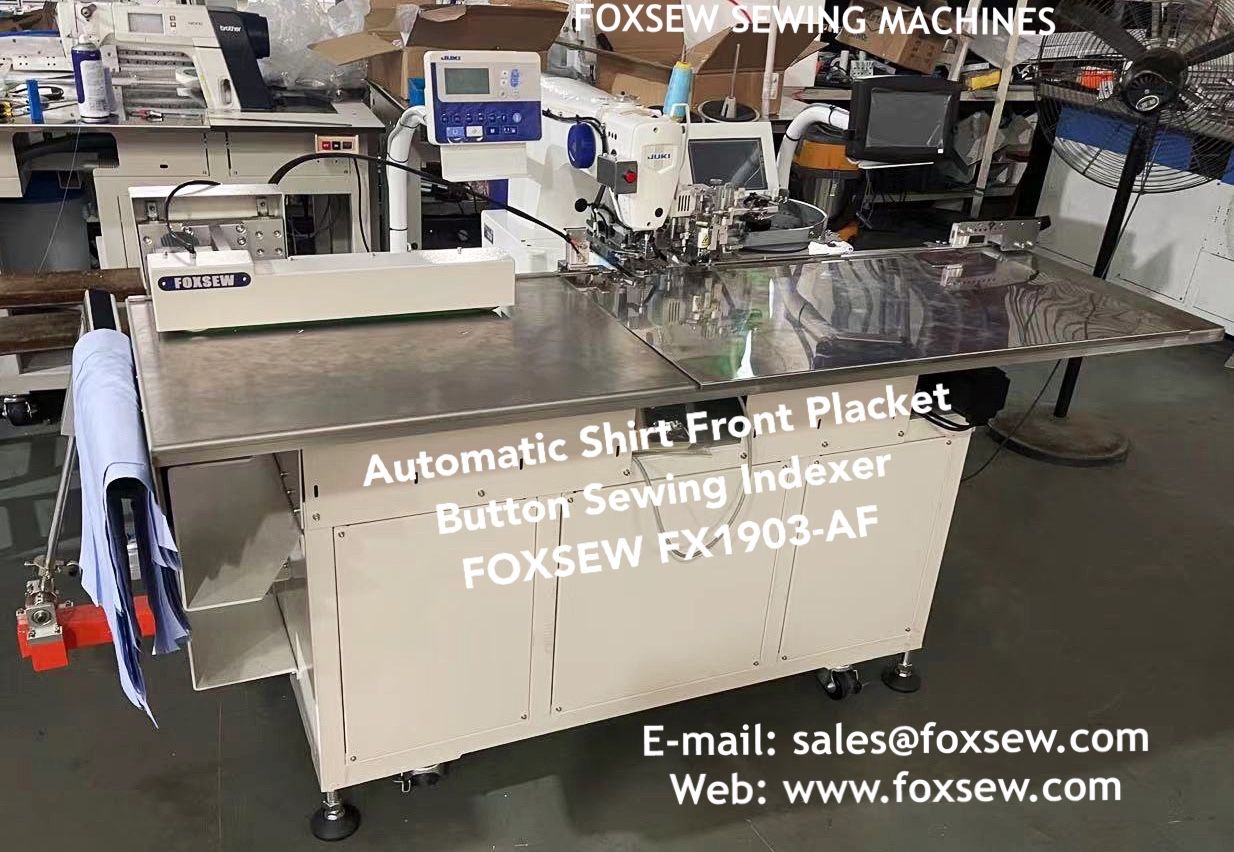 Automatic Electronic Button Sewing Machine with Button Feeder and Stacker,Equipped with servo motor,FX1903-AF is a high performance and efficiency machine with touch screen and PLC control, which is able to automatically sew the button once the operator has entered the data. it is also able to automatically patch any missing buttons. The operator can use the automatic and manual operating system to repair the break stitch. The machine will automatically complete the finishing after stitching and summaries the production data.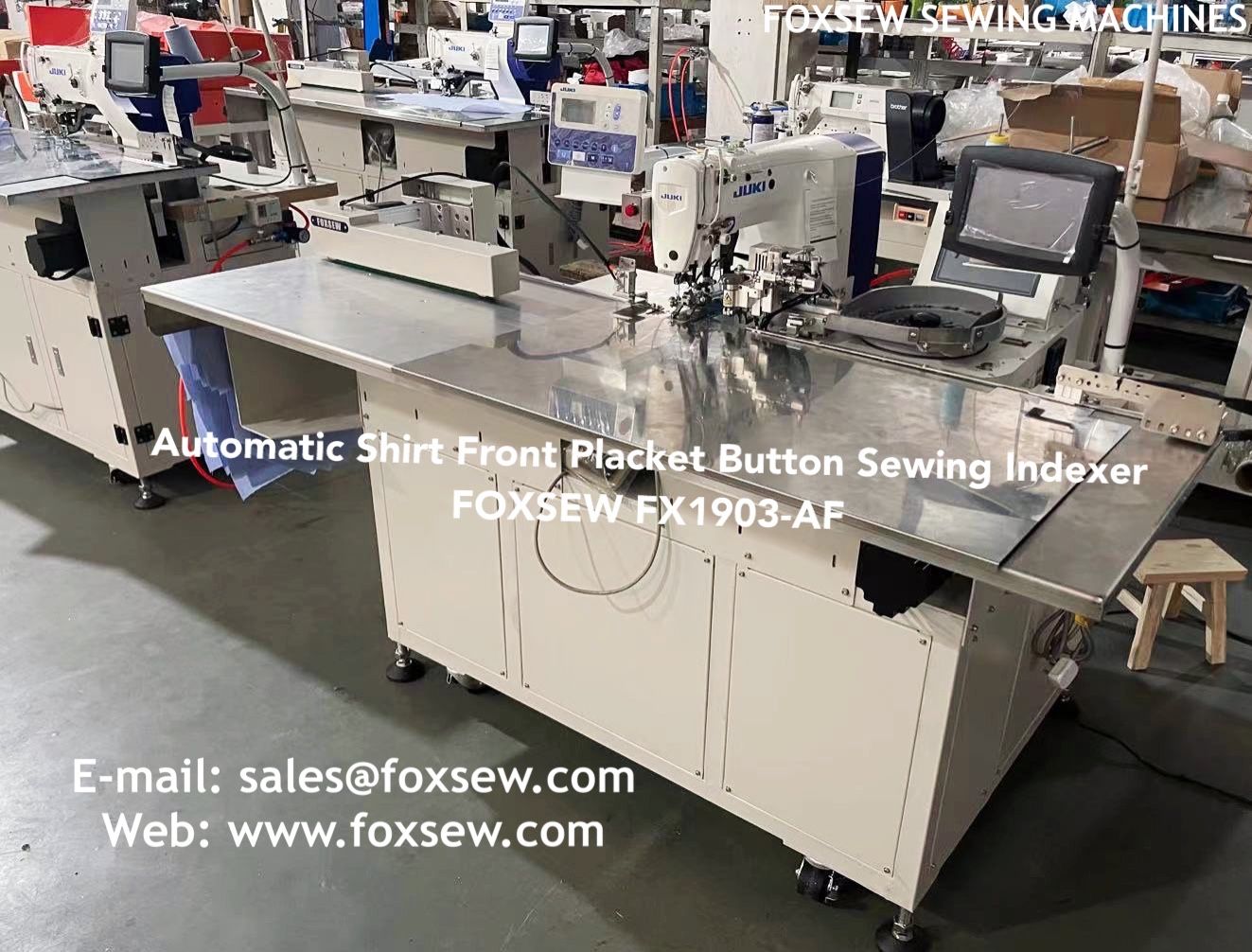 FOXSEW Automatic Front Placket Button Indexer was made to conduct the button sewing operation faster than ever, thanks to its vacuum system that makes the placement and alignment of the fabric extremely easy. The machine continually sews the buttons with the help of an auto-moving system, allowing the operator to work on more than one machine at the same time.
A program, accessible through a touch screen, has been added to allow to have different sized shirts and also different gaps between the buttonholes on one shirt. These options are possible thanks to a motorised conveyor feeding the machine with the shirt.
An automatic stacker at the end of the operation collects all the finished shirts.