FOXSEW Direct Drive Small Cylinder Bed Interlock Sewing Machine, Now Machines are ready for shipment to Philippines Customers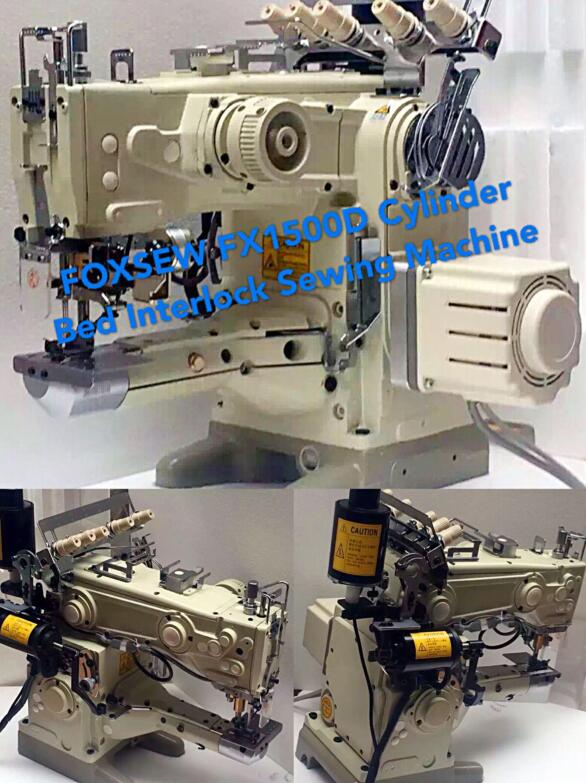 Working Video-1: www.foxsew.com/company-video/small-cylinder-bed-feed-on-arm-interlock-sewing-machine-360.html
Working Video-2: www.foxsew.com/company-video/small-bed-feed-on-arm-interlock-sewing-machine-359.html
This machine is suitable for some special process in garment making, interlocking and cover sewing of small caliber parts,
such as collar, sleeve, elastic lace of all kinds of garment, specially suitable for knitting ware, sports ware, swimming suit
and all kinds of leisure clothes, jacket etc. applicable to sewing of cotton wool, cloth and knitting wear for garment factory.

characteristics:
1) This machine is 3 needle, 5 thread interlock machine, can be with upper decoration thread, the stitch is beautiful.
2) This machine is with good out-look, reasonable structure, adopt two sets timing-belt, accurate transmission and able
working.
3) This machine is with all-sealed lubrication system and automatic oil-supply, just need to add oil for one time per year,
fully lubrication, good sealed, clean and environment protection.
4) This machine can realize "one machine multi-function" just by changing the needle plate.
5)Easy to operate, can conveniently change the stitch from 1.2-4mm by push buttons, can easily change the difference ratio
from 1:0.8 to 1:2 by knob.
6) All the spare parts adopt good quality alloyed steel, and with special sclerosis treatment, to enhance the wear resistance
of the machine, low noise, low vibration, long working life.
7) This machine is with security equipment of finger-guard, eye-guard etc, can be used safely.
8) This machine can constantly work at speed of 4000r.p.m, high working efficiency.