FOXSEW Direct Drive Post Bed Heavy Duty Sewing Machine, Double Needle Heavy Duty Post Bed Sewing Machines are ready for shipment, in total 40 sets, they are happy to make marriage to Argentina new family, hope they can enjoy new life there with customers: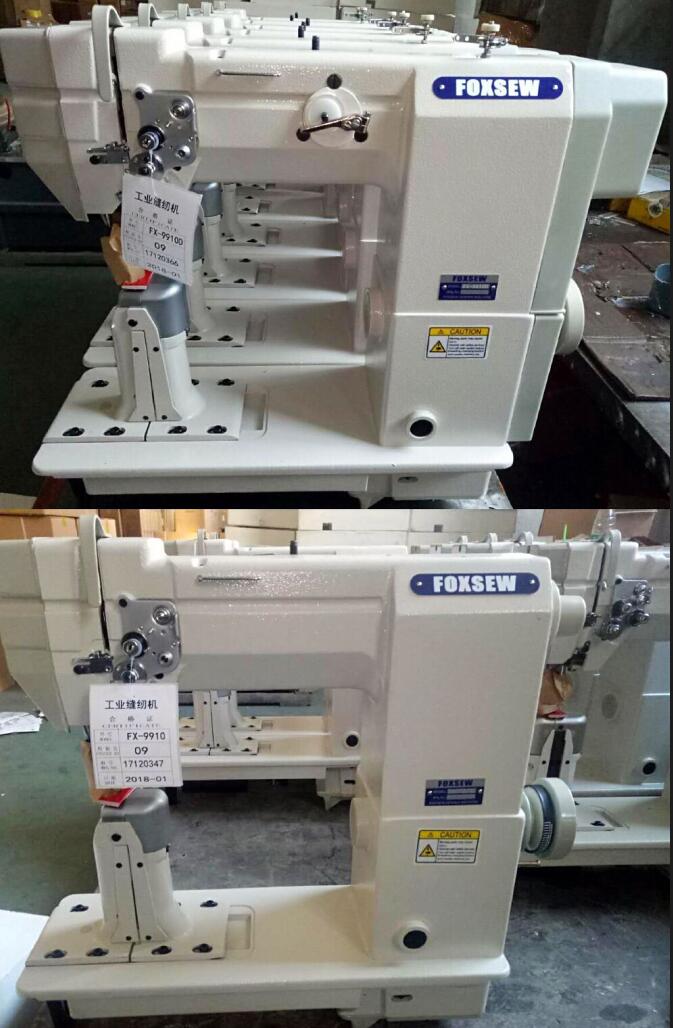 Used for sewing all kinds of shoes, riding boots, sports shoes, casual shoes, leather shoes, sponge shoes, children's shoes, hand bags, bags, leather upholstery, high grade leather products, and luggages, etc...
Adopt wheel-shaped feed dog and wheel drive no crease both heavy and thin material sewing to assure pretty of sewing area. Adopt spherical and needle-shaped bearing,hardly friction and no maintain. Safety cluth attached to decrease breakage of parts. Suitable for sewing shoes, leather products etc...
This machine is with idler wheels and needle are used at the same time to feed materials of FX9910D and FX9920D Direct drive heavy duty post bed lockstitch sewing machine, strong slope climbing force, little change of needle gauge. Sponge, thin leather and other materials can be sewn. FX9910D and 9920D Direct drive heavy duty post bed lockstitch sewing machine is well-distributed, Wrinkle free, no deformation, little attrition, low noise and long life.FOXSEW Direct drive post bed heavy duty lockstitch sewing machine is suitable for sewing riding boot, sports shoes, casual shoes, sponge shoes, baby's shoes, high grade leather shoes and all kinds of luggages.