FOXSEW Automatic Elastic Tape Cutting Machine is ready for marriage to USA customers.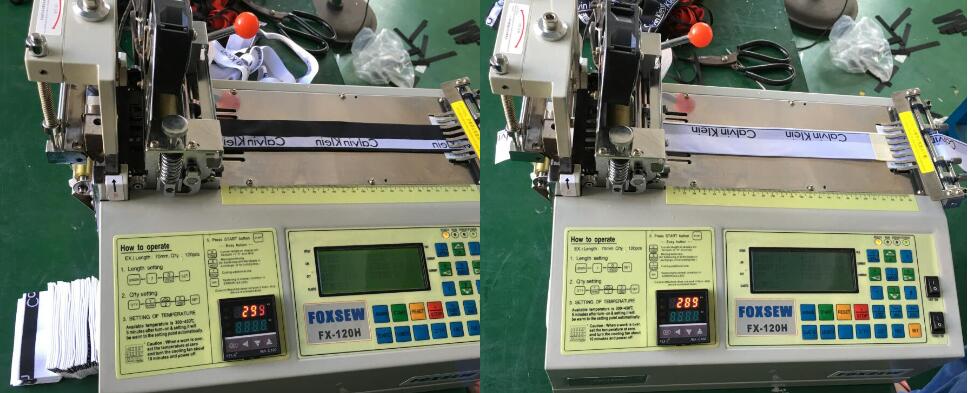 Working Video 1: www.foxsew.com/company-video/automatic-elastic-band-cutting-machine-316.html
Working Video 2: www.foxsew.com/company-video/automatic-elastic-tape-cutting-machine-317.html
Automatic Hot Tape Cutter with Auto-feeding device can cut strip tapes automatically and neatly.
Special features: High speed: It can cut 100~120 cut per minute. (50mm long)
Accuracy: Cut-length is accurate cutting to a stepping motor
Cutting type: Melting & cutting by hot knife, tapes are cut neatly without fraying and installed with anti-static electricity device.
Automatic operation: It works automatically only by setting length and quantity
Automatic stopper: It stops automatically if materials run out during operation.
Memory: Set-length, set-q'ty & set-speed are not erased even if power off & on.
Auto-feeding machine: for multi-purpose pre-feeding, especially for heavier and elastic material, it is applicable for 120series auto-cutting machine. Pre-feeding device to keep a constant tension of elastic band for correct length.
Application:Woven tapes, elastic bands, strip tapes, ribbon tape, bag band, webbing, etc...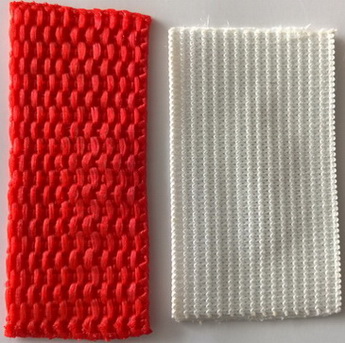 Automatic Elastic Tape Cutting Machine with Hot Knife