FOXSEW Cylinder Arm Walking Foot Heavy Duty Zigzag Sewing Machine, Cylinder Bed Zigzag Sewing Machine with Tape Binder
Yesterday, 15 sets Cylinder Bed Zigzag Sewing Machine Walking Foot with Tape Binder are ready for shipment to our VIP Customer, hope our machines can bring good profit to our respect customers, and machines enjoy their new wonderful life with new family.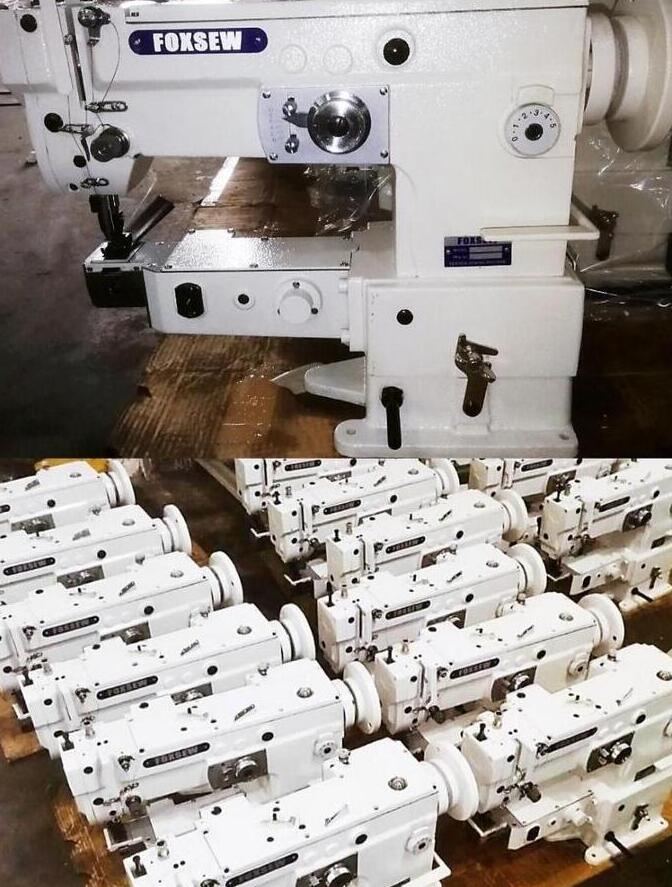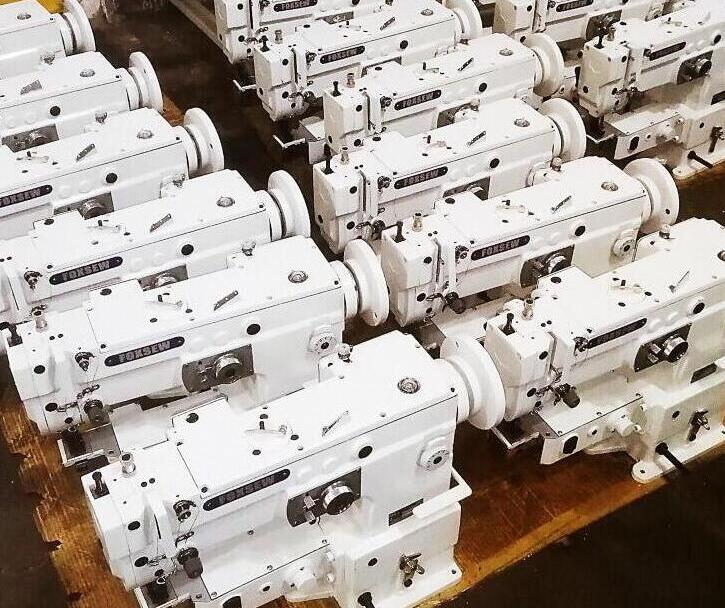 Automatic Lubrication Cylinder Bed Top and Bottom Feed Zigzag Sewing Machine with Large Hook
Working Video-1: www.foxsew.com/company-video/small-cylinder-arm-zigzag-machine-with-tape-binder-1143.html
Working Video-2: www.foxsew.com/company-video/cylinder-bed-zigzag-sewing-machine-with-tape-binder-1076.html
Suitable for stitching Heavy duty materials, various tubular products, like Neoprene diver-suits, Bags, Handbags, Leather Bags, Shoes, Hats, Sofa Furniture, Leather Upholstery, Tents, Golf Gloves, and can be with Tape Binder to make zigzag tape binding process.
Adopt double presser walking foot with upper and lower feed that can make sure the stitching neatly and beautiful.
By adopting of large hook, shorten the bottom line replacement cycles, greatly improving the sewing efficiency.
Optional 2-steps 3-points, 3-steps 4 points, zigzag stitches sewing machine can enhance the sewing firmness.
Automatic lubrication, low noise and vibration, easy to operate.
Cylinder bed diameter is 65mm
New designed feeding structure.