HAPPY NEW YEAR OF 2020 !
Thanks for support and trust in the year of 2019, hope we can do more business in the New Year of 2020.
FOXSEW will keep providing High-Qualtiy Machines and best service for YOU !
Thanks again and Best Wishes !
HAPPY NEW YEAR !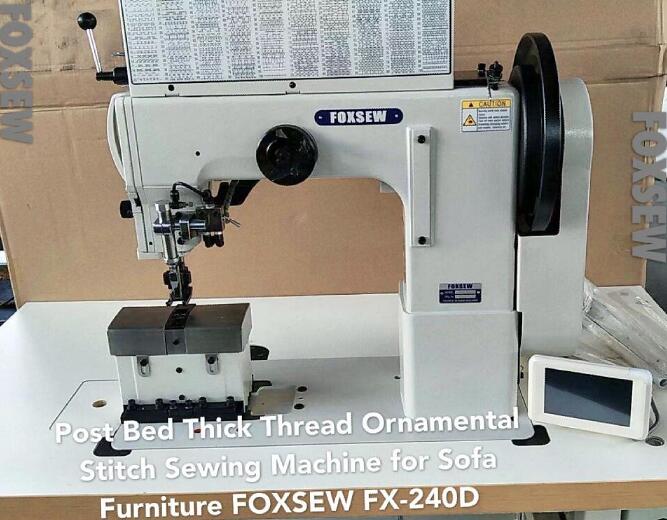 FOXSEW Computerized Double Needle Heavy Duty Post Bed Thick Thread Walking Foot Triple Feed Ornamental Stitching Sewing Machine for Decorative Seaming on Leather sofa and Automotive Upholstery.
Applications: Automotive Seats, Leather Upholstery, Automotive Interior Trims, Leather Sofa, Luxurious Leather Sofa, Fabric sofas, Leather Car Seat Cover, Soft Furniture, Tent, Armchair, Couch Lounge, Chair, Upholstered furniture, Leather Shoes, Saddles, Leather crafts, Marine upholstery, Aerospace upholstery, Leather bags and other high-level leather products.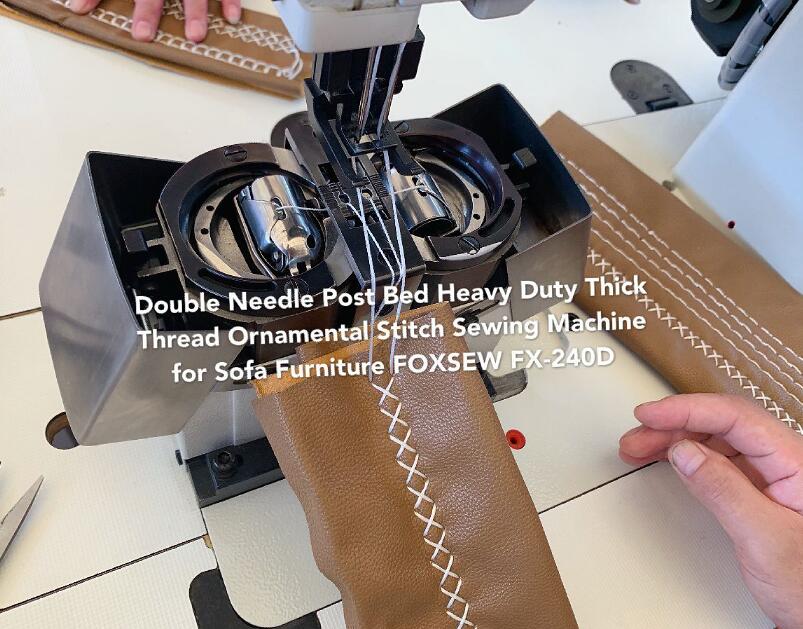 Working Video-1: www.foxsew.com/company-video/computer-post-bed-leather-sofa-upholstery-ornamental-decorative-stitching-sewing-machine-1031.html
Working Video-2: www.foxsew.com/company-video/post-bed-leather-sofa-and-auto-upholstery-ornamental-decorative-stitching-machine-1036.html
Working Video-3: www.foxsew.com/company-video/post-bed-heavy-duty-thick-thread-leather-sofa-ornamental-decorative-patterns-stitching-machine-1035.html
Working Video-4: www.foxsew.com/company-video/heavy-duty-post-bed-ornamental-stitching-machine-for-sofa-and-leather-upholstery-970.html
Working Video-5: www.foxsew.com/company-video/post-bed-ornamental-stitching-machine-for-leather-sofa-and-fabric-upholstery-922.html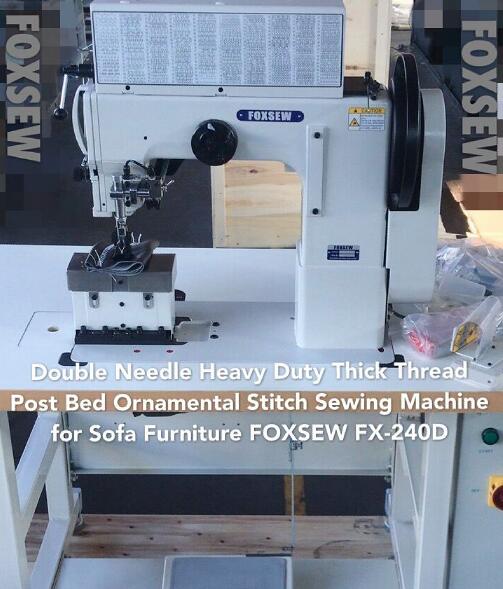 This machine is FOXSEW latest model for thick thread decoration stitching and ornamental stitching, used compound feed system, so the feeding is very strong and stable, the stitches is very beautiful and neatly. This machine can make about 300 different patterns, like T Type, X Type, mouth Type, Zigzag Type, E Type, and many other normal patterns which are widely used in leather sofa and automotive upholstery. This machine used Durkopp Adler 204 extra large shuttle hook, increase capacity of thread, reduce the changing time and improve the working efficiency. Thick thread can make high-end Luxury sofas and auto-upholstery.
And this machine can be created new patterns on the panel very easily and conveniently. So this machine is for high-end Automotive Upholstery and Leather Sofa industry.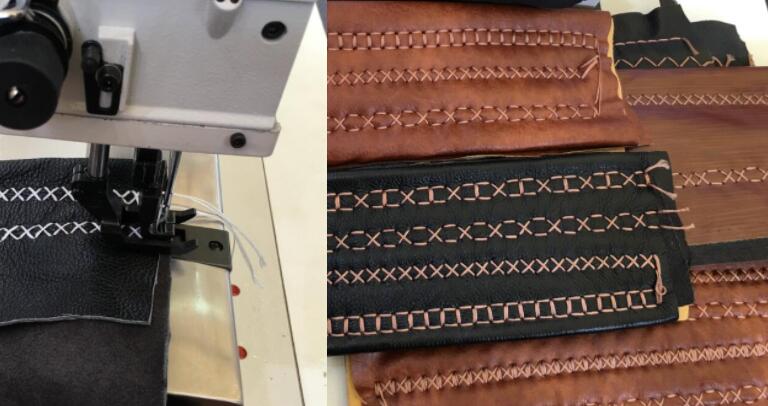 Specifications:
| | |
| --- | --- |
| Model NO.: | FX-240D |
| Max Sewing Speed | 300 r.p.m |
| Max Stitch Length | 14 mm (0-14mm) |
| Sewing Patterns | 298 Different Patterns |
| Needle Bar Stroke | 56 mm |
| Needle Type | DY x 3 27# |
| Large Shuttle Hook | KSP-204N |
| Presser Foot Lift | 22 mm |
| Post Bed Height | 140 mm |
| Working Space | 420 x 345 mm |
| Motor | 750W Servo Motor |