FOXSEW 204-762 Long Arm Flat Bed Extra Heavy Duty Triple Feed Walking Foot Lockstitch Sewing Machine with Large Barrel Shuttle for Extremely Heavy Duty Materials with Thick Thread
Long Arm Flat Bed Extra Heavy Duty Compound Feed Walking Foot Leather Upholstery Sewing Machine
Long Arm Extra Heavy Duty Unison Feed Walking Foot Upholstery Sewing Machine for Leather and Fabrics, Sling Webbings
Long Arm Flat Bed Extra Heavy Duty Triple Feed Leather and Upholstery Sewing Machine for Sofa and Automotive Interior Trims Topstitching with Thick Thread
Applications: Leather Sofas, Upholstered Furniture, Safety Harness, Saddles, Sails, Car Seat Covers, Parachutes, Tents, Tarps, Kevlar belts, Covers, Awnings, Automotive upholstery, Marine Upholstery, Buffing Wheels, Nylon or Polyester lifting slings, Cargo lashing straps (Ratchet Tie Down), Safety belts, Military belts, Industrial webbing, Industrial safety products.
Working Video: www.foxsew.com/company-video/long-arm-walking-foot-heavy-duty-lockstitch-sewing-machine-for-leather-and-other-thick-materials-551.html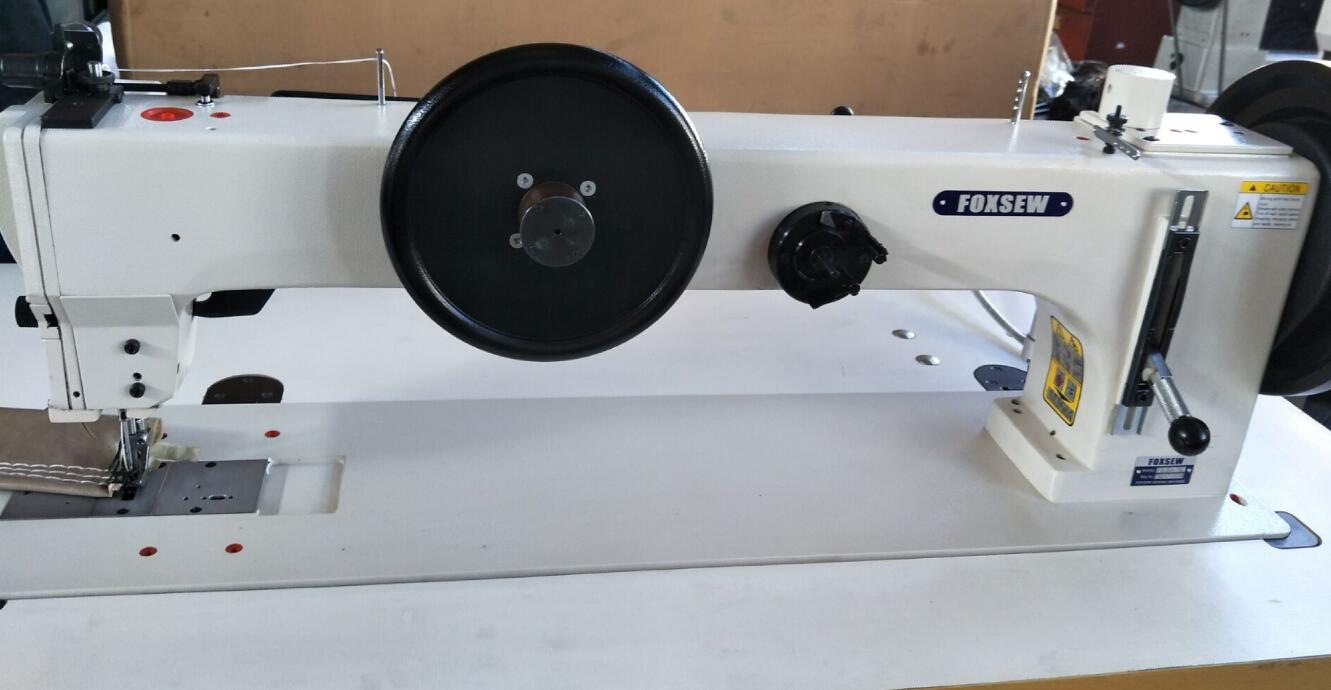 Features: Even sewing with long stitch lengths and thick threads, the FX-204-762 is characterized by an excellent stitch pattern and uniformly tight stitch formation, for the extremely sturdy design of its mechanical parts and the enhanced feeding action. This machine with heavy cylindrical shuttle hook is designed for processing extreme thread and material, such as the manufacture of leather goods, special textile, Sofa, Furniture, Car Seat Cushion, Car Upholstery, tents, harness, saddles, and decoration industry.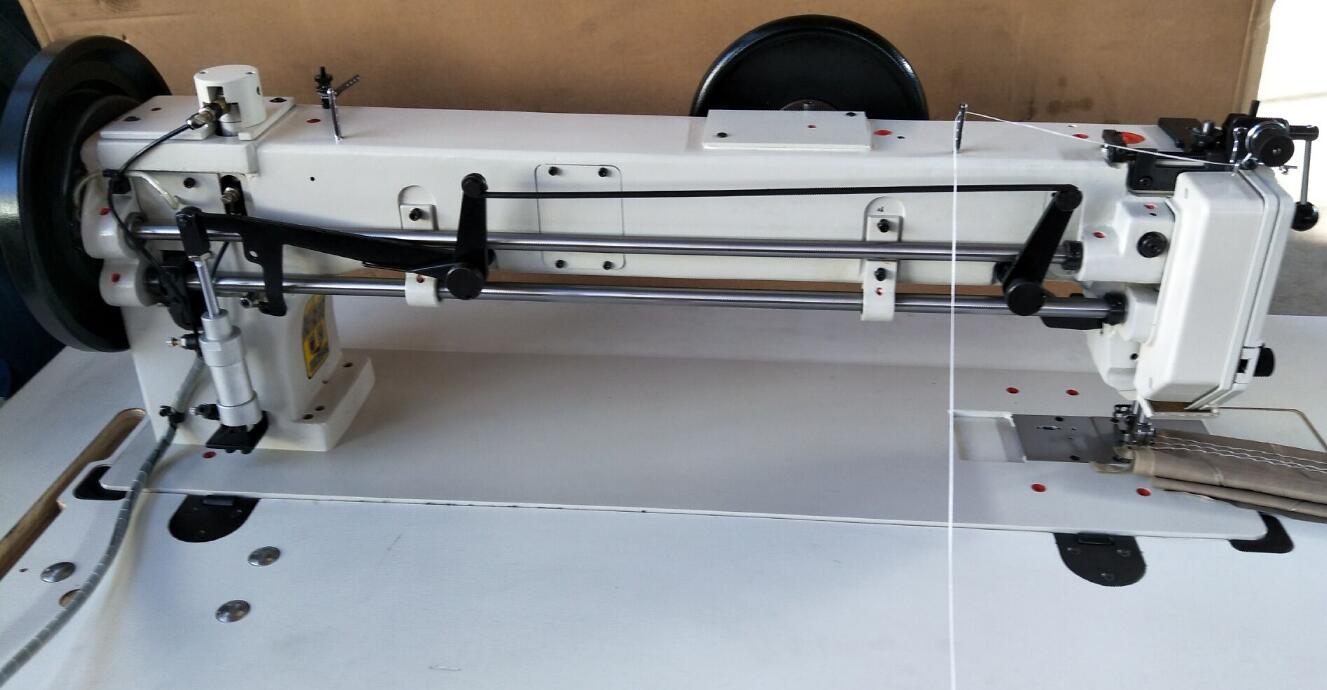 Now machines are ready for marriage to American customers :D Hope you can bring happy life with your new home, my dear machines.