FOXSEW Pattern Sewing Machine for Applications: Car seats, Aero Seats, Boots, Shoes, Shoes Uppers, Footwear, Handbags, Furniture, Car upholstery, Saddles, Luggage, Suitcase, Backpacks, Leather Jackets, Leisure wears, Sportswear, Down clothes, Warm clothes, Jeans, Sofa, and attaching label, widely used for many different industries.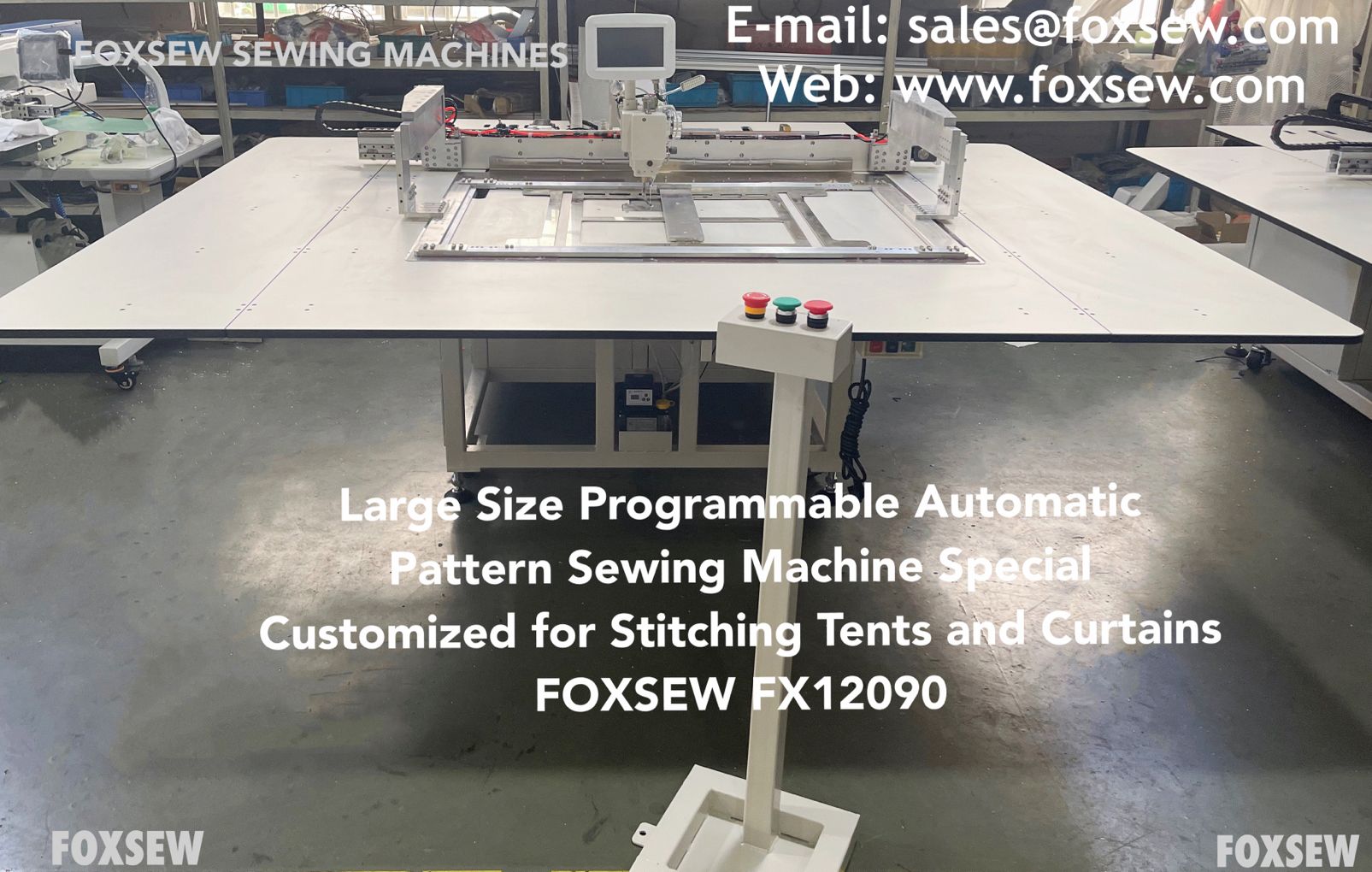 Used for: Apparel, Automotive and Aircraft, Leather Goods and Shoes, Military Uniforms, Safety Equipment, Industrial Equipment, Medical, Embroidery and Decorative Stitching, Home Furnishings. Pocket attaching, Attaching Labels, Badges, Applique work, Velcro and Decorative stitch, Any operation which requires frequent stopping and changing the angle of stitching.Suitable for Garments, Leather Bags, shoe upper, car seat covers etc...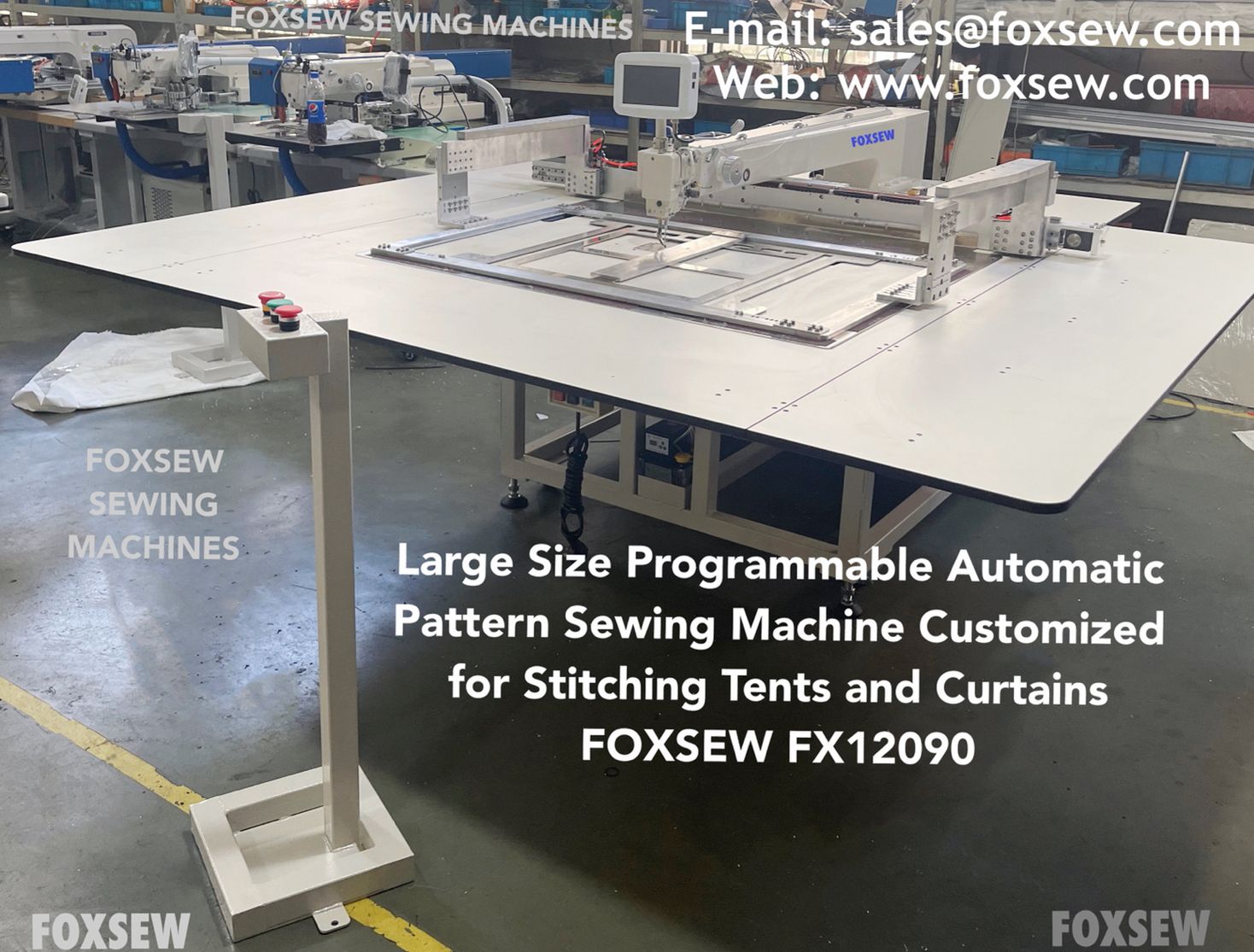 Electronically controls the stitching of any specific stitching pattern, easy to programme the specific sewing pattern, equipped with a walking presser foot and pattern input device.
Advantages of pattern sewing machine: No skill required, Saves time and labor's cost, Uniform stitching of a particular part in all pieces, Cost effective, Increases productivity.
Working Video 1: www.foxsew.com/company-video/extra-large-programmable-template-sewing-machine-with-2000x900mm-sewing-area-698.html
Working Video 2: www.foxsew.com/company-video/large-cnc-programmable-pattern-sewing-machine-for-seat-cushion-699.html
Working Video 3: www.foxsew.com/company-video/programmable-pattern-sewing-machine-for-leather-upholstery-700.html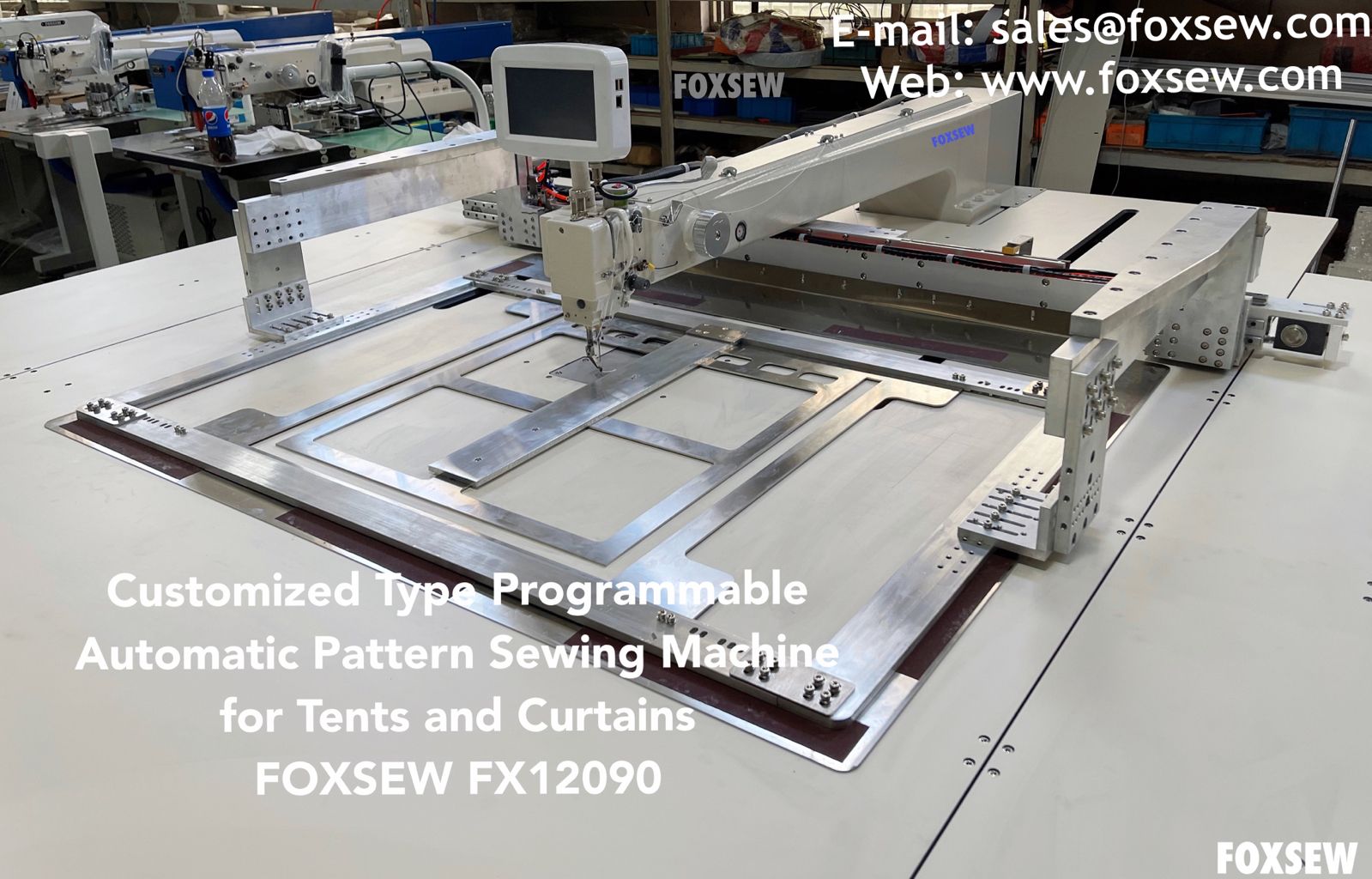 Working Video 4: www.foxsew.com/company-video/programmable-pattern-sewing-machine-for-seats-heavy-duty-materials-156.html
Working Video 5: www.foxsew.com/company-video/large-sewing-area-programmable-pattern-sewing-machine-123.html
Working Video 6: www.foxsew.com/company-video/programmable-pattern-sewing-machine-for-leather-and-fabric-upholstery-122.html
Working Video 7: www.foxsew.com/company-video/programmable-electronic-pattern-sewing-machine-57.html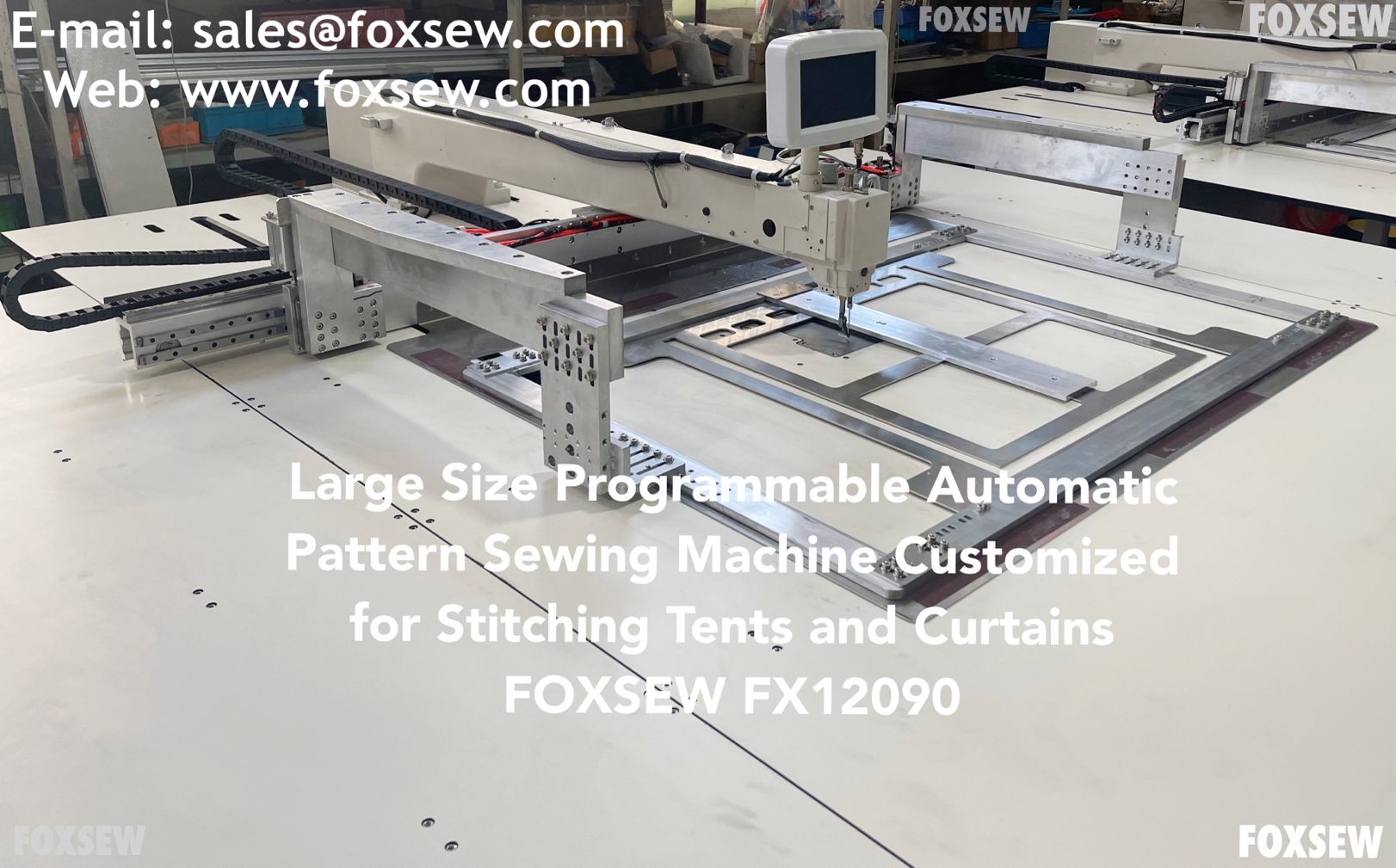 Programmable Electronic Pattern Sewing Machine compared with traditional sewing machine:
1. To enhance corporate image.
2. To improve the production environment and reduce the intensity of work.
3. To improve the traditional production management.
Programmable Pattern Machine makes production more stable, accurate production data. Production and order arrangements with accuracy, reduce labor usage, sewing quality and stability, reduce the quality management friction.
4. To improve production efficiency.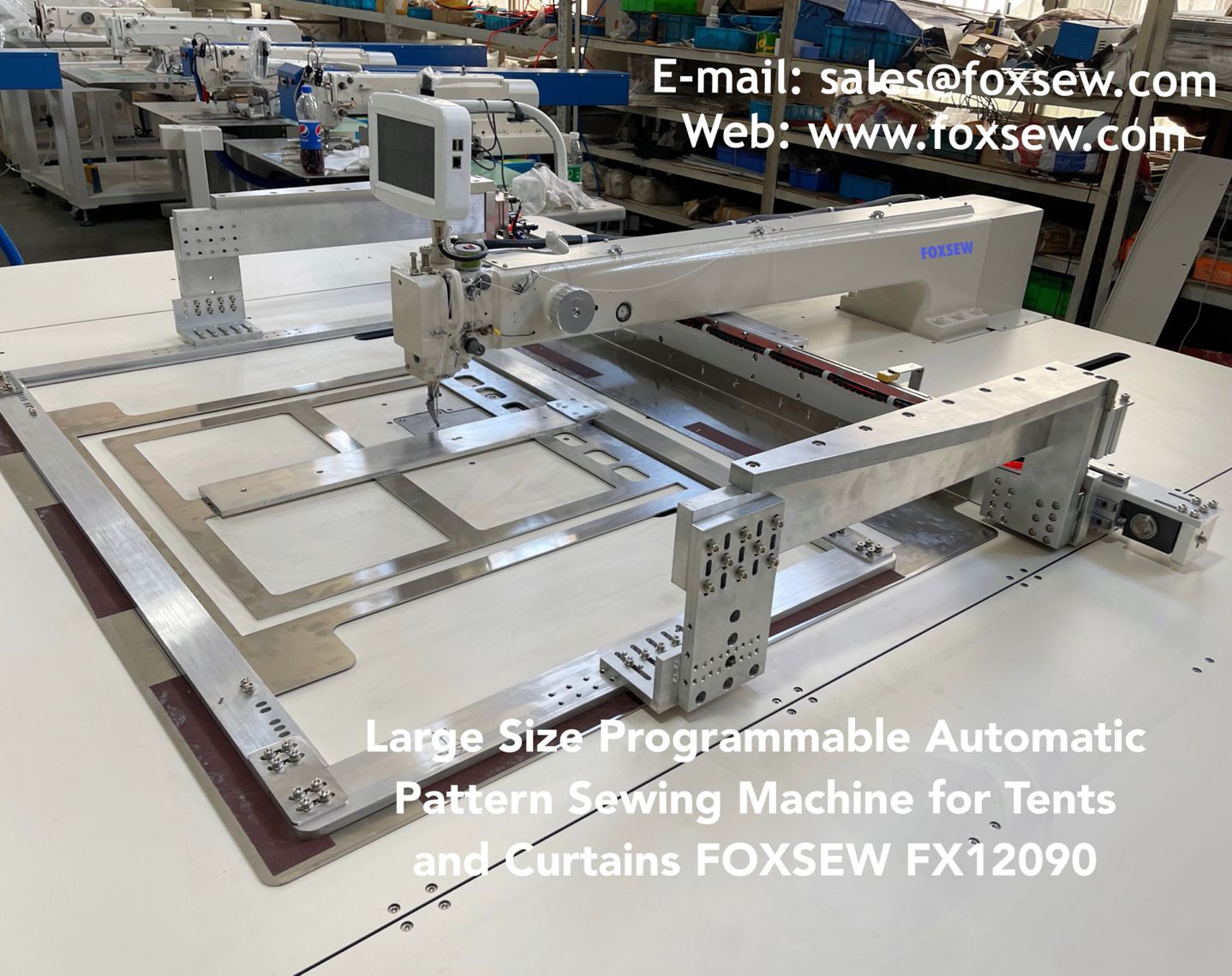 Sewing handbags, trademarks, a pattern machine`s efficiency is equal to the traditional day of production sewing machine operator 7 staff efficiency.
5. To reduce costs.
Pattern machine as full computerized system control, stable quality, scrap rate is zero.
6. To improve products quality
Improvement of product quality, greatly improve product quality and competitiveness, thereby increasing corporate profits and brand reputation.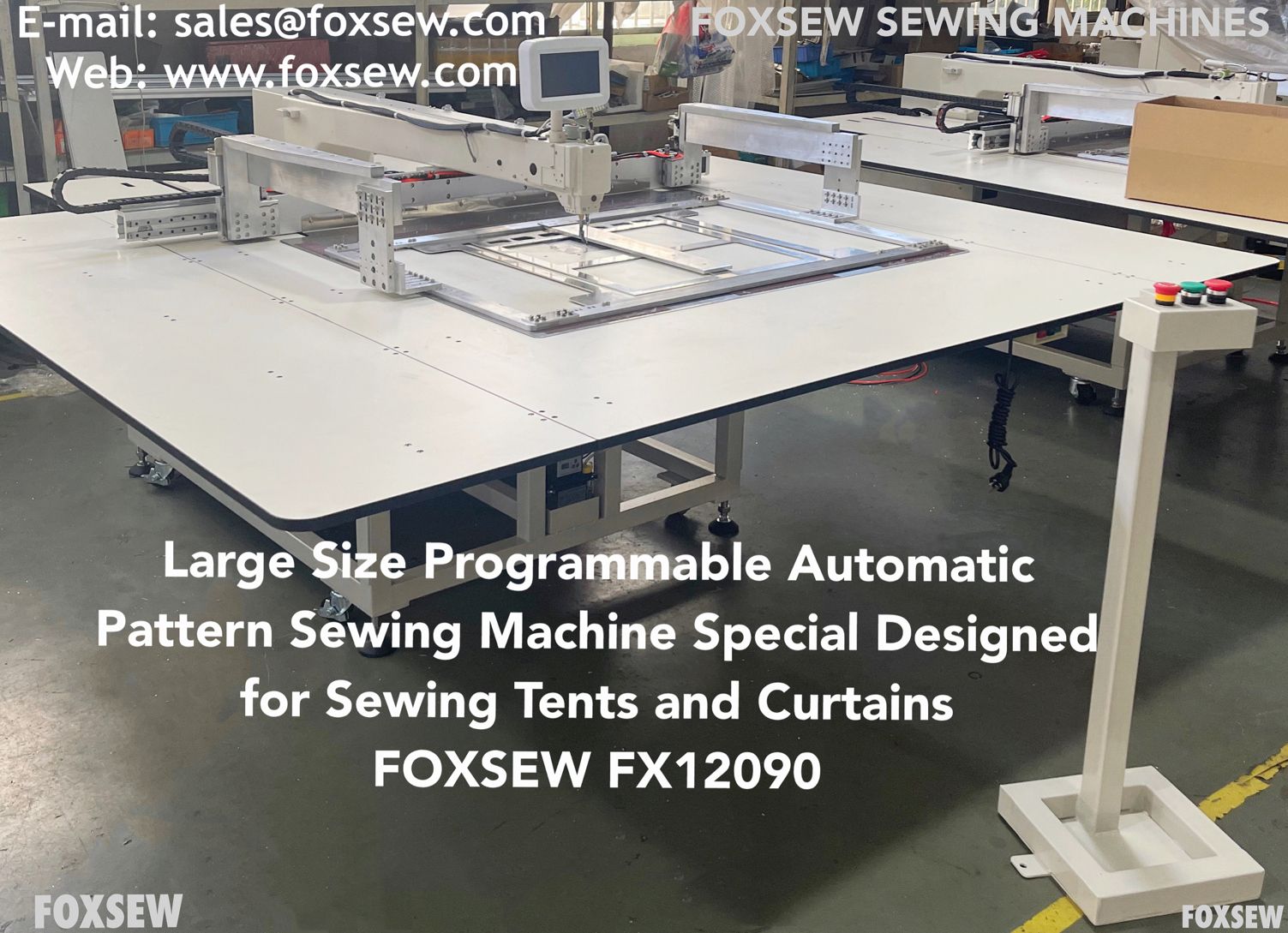 Specifications:
| | |
| --- | --- |
| Model | FX10090/12090 |
| Stitch Type | Single needle lockstitch |
| Sewing Area | 1000mm X 900 mm / 1200mm X 900mm |
| Max. Sewing Speed | 2500 r.p.m |
| Feeding System | Intermittent or continuous |
| Stitch Length | 0.1-12.7 mm |
| Needle | DPX17 #9-#26 |
| Hook | Large Size Shuttle Hook |
| Max. Patterns | 10000 |
| Max. Stitches | 50000 needle/1 pattern |
| Presser foot lift | 20-32 mm |
| Presser foot drive | Pneumatic |
| Pattern Data Storage Media | Computer and USB Driver |
| Spindle motor | 750W Servo Motor |
| Presser foot stroke | 4-10 mm |
| Operation Panel | 7 inch LED touch screen |